Yes please I cry – I need a simpler more organised productive life – it's bonkers right now. We're planning the move to a new bigger more fabulous store and all that it entails– more product lines, a proper monthly schedule of themes and ideas, events, an editorial calendar, window displays, staffing, videos (feeling sick I think I had better stop)! Not to mention the wholesale side which is a whole other business altogether. Needless to say it's a little bonkers, so let's have a look at these organisational apps that will (fingers crossed) help me get my life in order.
PAPER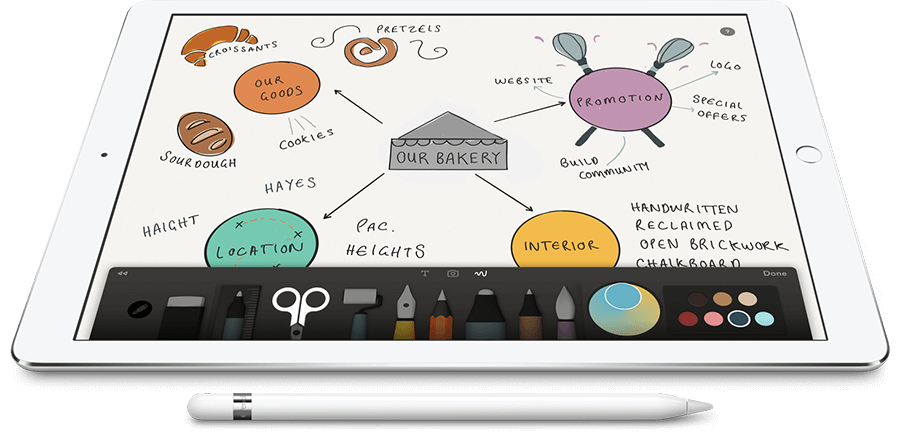 Paper is an app for anyone who has lots of thoughts (i.e. moi) . On walks with the M's, in the shower, in the middle of night, in a taxi on the way to meetings, eating lunch, swimming in the morn I could go on and on but I digress. Paper allows you to create all sorts of folders and notebooks for all those ideas. You can also jot down extra thoughts when they occur to you, add doodles, text and even photos.
---
TICK TICK
Tick Tick is he perfect app for to do lists. I love that you can set up reminders for particular to do's, and you can create zillions of categories for all your different lists. I have numerous to-do's such as – new designs to work on for the new wholesale range, set build ideas to implement for the new store, new sources to work on for retail, new artists to find… on and on I could go so this is perfect for me. You can also have team to do's that you share with other people, so that should help with the load a bit!
---
UNROLL.ME
Unroll.me This is a must for anyone who gets tons of junk emails and is forever unsubscribing. I feel like half of my inbox is spam that gets deleted straight away! Once in the app you log into your email and swipe the emails you no longer want… never to receive them again. Cannot wait!