Hands up, who's thinking about Christmas yet? It's mega early I know. In fact the unofficial "early birds Christmas shopping day" isn't until Monday. But get this, I had to start thinking about Christmas this time last year, and it's been pretty full-on working on it since June. It's an utterly bonkers time frame that really messes with your head. Ask anyone in retail – VM managers, marketing, buyers, press even, and they will tell you that Christmas takes up pretty much 6-9 months of their year.
This doesn't make much sense unless you're in it, so today I thought I'd lift the curtain and reveal a bit of what goes into Christmas behind the scenes. In a nutshell, here's the retail calendar for Christmas…
June
Styling and shooting of all Autumn/Winter and xmas products. I first came across this in my styling days. Trust me, it's the weirdest experience to be covering the house in fake snow, artfully arranging mince pies and stringing up tinsel everywhere in the height of summer!
July/August
The press machine gears up for Christmas. This means we send out our press releases and the glossies (i.e.: the monthly magazines) start sending out their Christmas product requests. So I'm giving Christmas interviews, sharing my top decorating tips and we're parceling up products to send out to magazine shoots. All still in summer.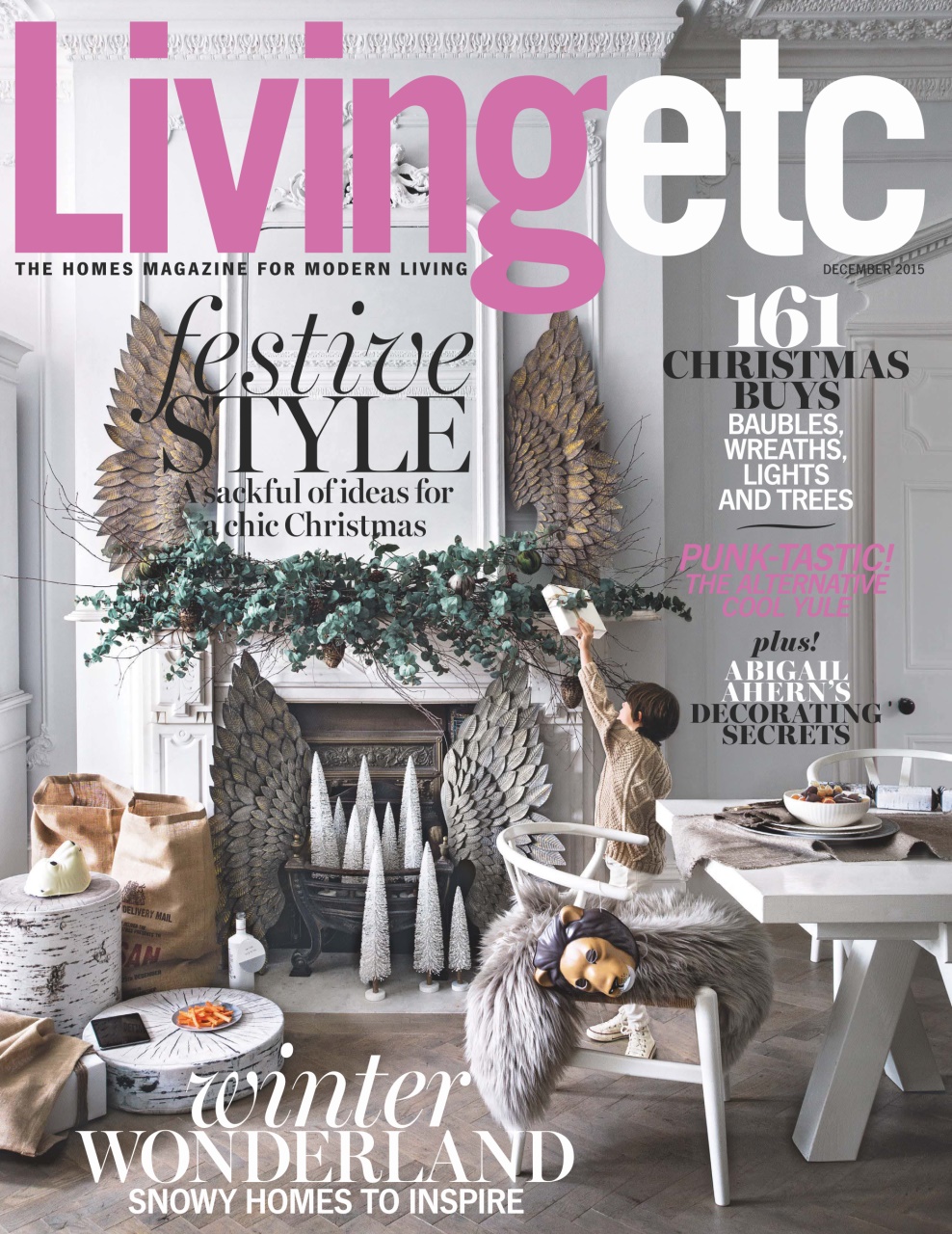 September
This is when stores start buying in earnest for Christmas. The wholesale orders come in, and we start to send our stuff out to retailers around the globe. The biggest demand for Christmas this year has been by far and away our new faux flowers and foliage, followed by vases and our gold specs. They've been totally flying off the shelves, so we're out of stock right now but getting others in pronto! Oh and this is also the time when as a buyer I need to suss out which other products I want to get in to supplement our own-label collection. This year I've plumped for beautiful t-light votives, string lights, hanging planters and the sweetest moss donkey.

October
This is when we start planning our marketing campaign for Christmas. Sounds simple maybe, but trust me it isn't. Here we all are planning every detail from events and workshops we'll host in store to xmassing-up the blog and website, brochures, last-minute photography, more press (like the onlines and weekly mags with shorter lead times), discount offers, gift guides, editorial, social media and the blog calendar. All planned around lead times, logistics and which products we'll have in stock! Suffice to say by this point I'm usually totally fed up with Christmas and just want to crawl under my duvet until January.
November
No duvet day for me sadly, as it's all stations go. Christmas deliveries arrive by the truckload, and our warehouse team are flat out taking in deliveries and sending out the last-minute wholesale orders that are totally flooding in by now.
Meanwhile we're all busy transforming the shops into a fabulous winter wonderland. If you've stopped by our florist at Heal's this week, or been following along on instagram you'll have seen that we've installed a brand new botanical bar for Christmas. This is an ever-changing display of all our favourite foraged finds, which you can select to customise our ready-made bouquets and wreaths! Incredibly delicate ferns, coppery coloured or shimmering black, fir cones, boughs of scented pine and heaps of winter foliage. Think of them as toppings to your floral sundae, if you like! Gem and her team have also been working her magic whipping up beautiful wreaths to go. Abigail Ahern Flowers is officially Xmass-ed. Tick.
Meanwhile, I'm super super excited to unveil the new look Christmas online store today. I love it when the homepage changes, we get to show off all our new products and the most stunning photography. It's like turning a page on the calendar, it always gets me excited for the new month and new season. Even better we've got a gorgeous new Christmas gift guide packed with decorating tips, festive cocktails and oodles of prezzie ideas too. I'm obsessed with this. Online xmass-ed? Tick tick.
Phew. Two shops down, one to go! In a week or two our Upper Street store will be all decked out too. I'm thinking winter foliage with oodles of t-lights, lanterns, urns, scented candles and heaps of other stuff. Will start posting sneak peaks as soon as we have unpacked and organised ourselves. When I've got my energy back!