Join our loyalty programme today
Earn points on your homeware orders to exchange for AA vouchers.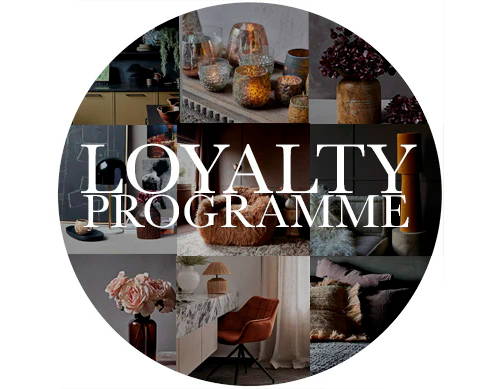 Create an Account to join our loyalty program
When you order at Abigail Ahern online you can redeem:
1 x point for every pound you spend.
100points = £5 Voucher
Join Our Community
You can earn extra points by joining us on other channels and sharing your birthday with us.

•Your points expire after one year (365 days) from when they were first earned.
•You can view, redeem and manage your points in your account.
•Points can only be exchanged for a voucher when the total earned meets a denomination of 100 points. I.e it is not possible to redeem 50 points.
•In your account you can exchange your points for a voucher, you can input this voucher code at checkout when you place your next order.
•In the event of an order/item refund, the applicable points will also be deducted from your account.
•Our loyalty programme is only available to our retail customers and does not apply for trade.
•We reserve the right to change or update our loyalty programme, tariffs, exchange rate at any time.