Stories, Notations, Discoveries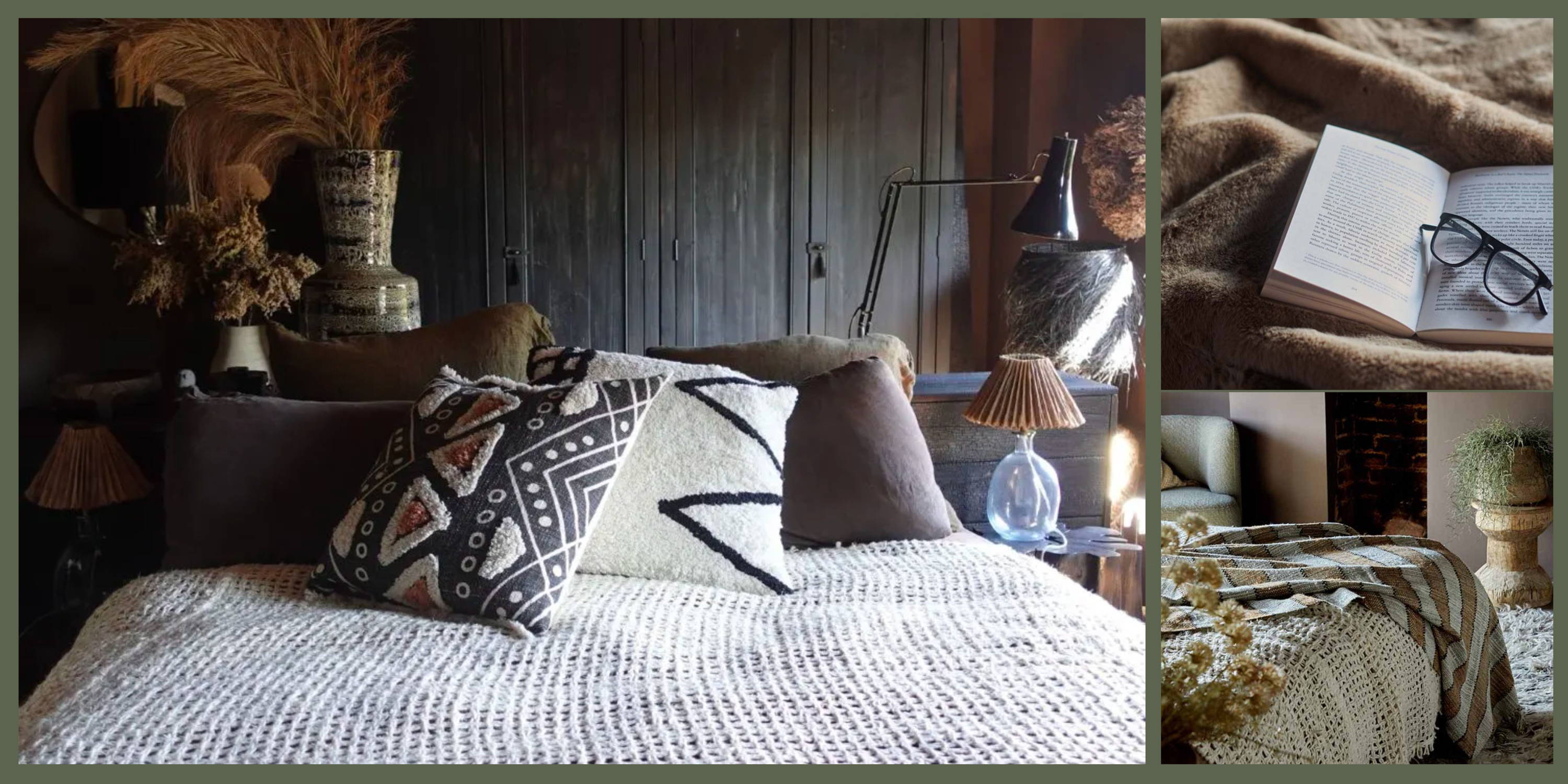 How to Make Your Guest Bedroom Welcoming and Stylish.
Tips and Tricks on how to create a cosy haven for your guests.
Tips and Tricks on how to create a cosy haven for your guests.
When I have friends or family visiting and staying I like to create a little magical retreat for them to relax in. Adding some extra layers and little touches to the guest bedroom so that it feels a little more hotel like.
Make the bed look cosy and inviting.
Throws are easy to add and take off if your guests are too warm or a little chilly. Have a stack of them on an accent chair in the corner of the room or add a stylish touch and hang them on a wooden ladder for an extra storage option.
A bedside table lamp such as our large Hue lamp is perfect for reading and creating a cosy glow. or create a statement with a large floor standing lamp. Guest bedrooms often lack a stylish touch so ensure you add in items that you would like to have in the rest of your home to ensure your visitors feel completely welcome and not just ushered into the spare (junk) room.
It's important to make the room feel finished and not like a 'spare room'. Sculpture will always add interest or even a talking point for your guests. Whether you favour animal sculpture or a celebration of the female form like our Vera, sculpture will add an arty vibe.
Always add botanicals! They will create a natural calming vibe, perfect for your guests to feel relaxed. Obviously we love faux botanicals here at AA and having them in the guest room means you don't have to worry about refreshing your blooms or getting rid of droopy stems from flowers that may have past their best.
A water jug and glasses, mugs, herbal teas, and a small kettle, all add to that hotel vibe and means that guests can feel comfortable making their own refreshments if they want a nightcap or that all important early morning cuppa in bed.
Candles and tea lights allow your guests to create a sanctuary like ambience to make their stay feel even more special. Use scented candles to create a spa like vibe and to ensure the room stays fresh throughout their stay.
Art and accessories are those final touches that will make your guest room feel even more hotel like. You could also add in some personal touches, like photos or decorations relevant to the occasion that will really make your guests feel extra special and welcomed into your home.
Need more Inspo? - we think you'll love these.