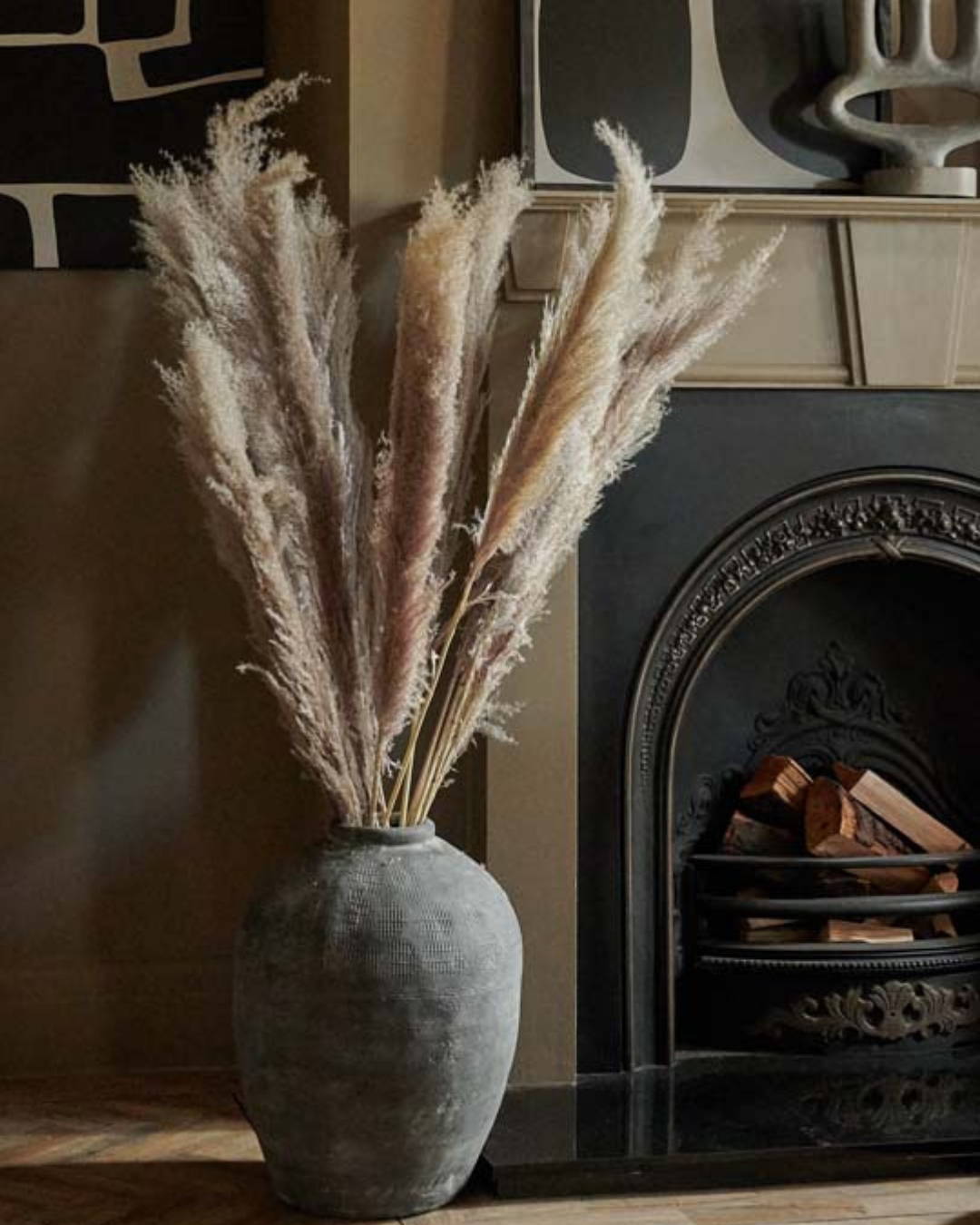 Let's decode the details at Gem's.
Take a sneak peek inside Abi's sisters pad and be inspired by the fusion of AA style with vintage finds.
Take a sneak peek inside Abi's sisters pad and be inspired by the fusion of AA style with vintage finds.
All colour schemes are improved by accents, the final touches of colour that add an element of surprise, and bring rooms to life.
Gem has embraced a subtle palette of muted hues and added layers of interest with textural grasses and the concrete poher vase.
Creating a Muted Backdrop
Gem has chosen the subtle hue of baked clay for her living space. She has pushed the colour over the entire room and has painted out the walls, ceiling, skirting boards and fireplace for the perfect contrast to her furniture, lighting and accessories. Smatterings of black adds an eye catching accent colour that makes the entire scheme feel curated and cohesive.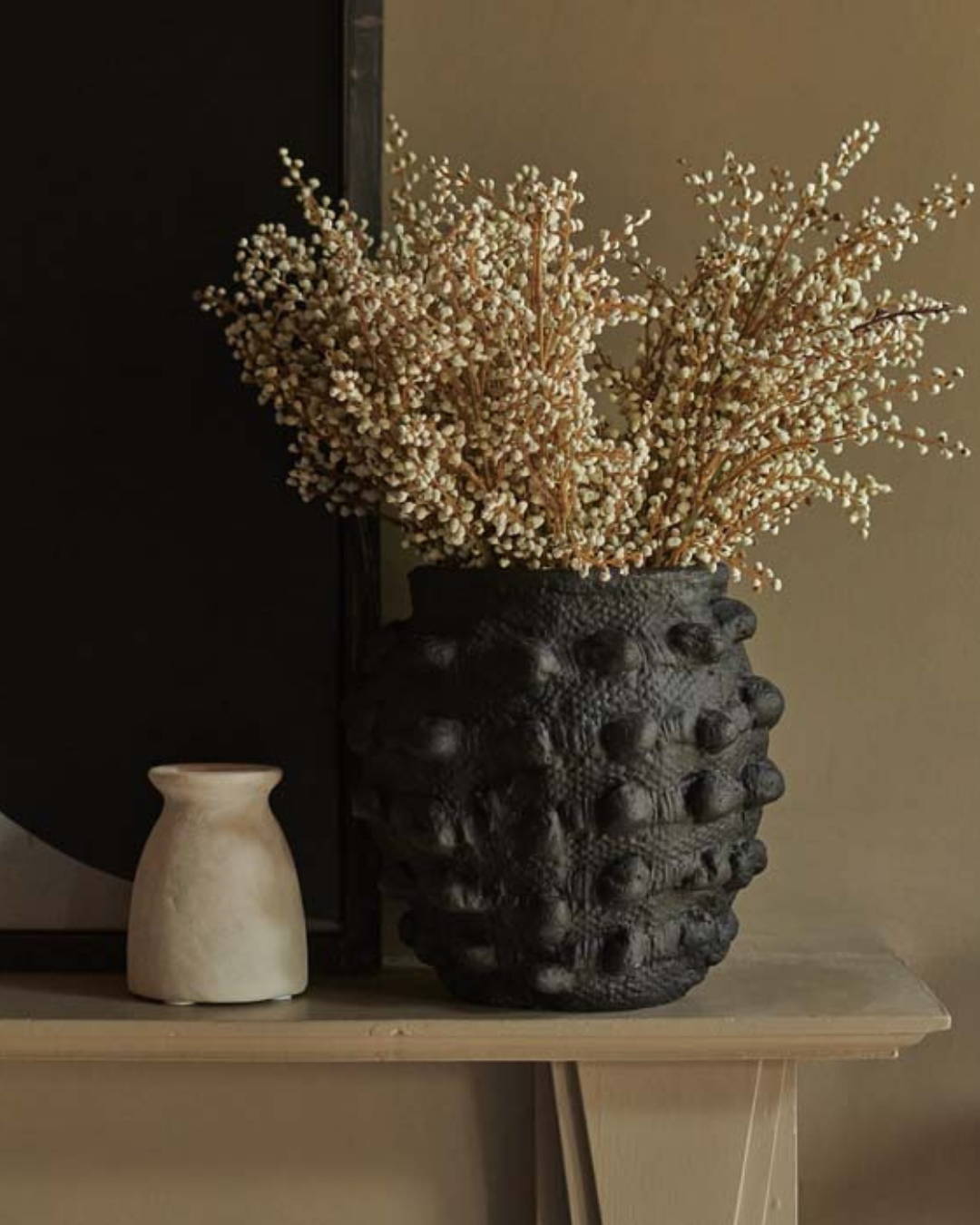 Accessories like the papier mache Leary Vase and the super bobbly Massimo Vase add layers of texture and echo the colours in the artwork beyond.
Throughout Gems home she has successfully married the old with new. Vintage pieces add warmth and personality, creating a truly original composition and are artfully paired with new accessories and fabulous table lamps to compose a look that beautifully reflects Gems unique style. To successfully pull off this interior design approach, Gem has limited her palette and repeated an accent colour of black which tantalises the eye and at the same time grounds the space to make it feel harmonious and unified (she has been listening to her big sister after all).
Being a florist, Gem has a love for flowers and foliage and has used faux botanicals all over her pad. Rustic vases stuffed with hydrangeas sit happily with patterned glass vessels housing a single stem of hazel, creating effortless beauty that softens any harsh lines and adds a small pop of colour.
Pepper your personality throughout. Gem has mixed swoon worthy accessories and lustrous lighting with her favourite vintage finds to create her own unique style.
Need more Inspo? - we think you'll love these.